Fort Pierce Physical Therapy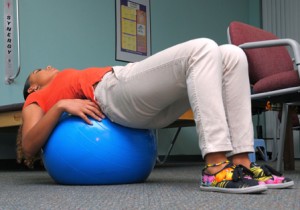 Your chiropractic care plan will involve rehabilitation and physical therapy to give a comprehensive approach and get you feeling your best, as quickly as possible.
How Will Physical Therapy Help Me?
Injuries are usually the result of muscle imbalance or weakness. This irritates your joints and causes your pain. Your chiropractic care will help get your joints moving properly. Then, by using one of our techniques for physical therapy or rehabilitation, we'll work on the muscles around the joint. This will stretch and strengthen them.
Helping Your Body Heal
There are several options we offer you to help ease your pain and help your injury start healing. Along with chiropractic care, your rehabilitation and physical therapy can involve:
Stretches
Exercises
Various therapies used at our office
Tactics you can work into your already-existing gym routine
This integrated care helps to address your concerns from all angles to help rehabilitate the underlying causes to your pain.
Convenient and Cohesive Care
Your rehabilitation and physical therapy will be done immediately prior to your chiropractic care, meaning no extra office visits are needed.
With Dr. O'Grady's instructions, our friendly Chiropractic Assistant, Teniyah will help you get the complete care you need to start healing and feel good.
Contact us today. Our comprehensive approach will start you on the road to feeling great!
---
Chiropractic Care Fort Pierce | (772) 468-1000