The Fort Pierce Chiropractic Team
The Fort Pierce Chiropractic team looks forward to welcoming you to our office.
---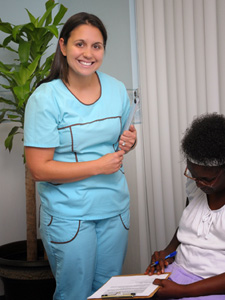 Melissa C. Maidel – Office Manager / Front Desk
I am originally from New York and moved to Port St. Lucie with my family when I was nine years old. I graduated from Indian River State College. I also attended Webber International University on a full softball scholarship.
I currently reside in Fort Pierce with my husband and two children and have been working at Fort Pierce Chiropractic for over six years. It is my goal to create a comfortable environment for everyone that visits our office. I look forward to meeting you and will help any way I can on your road to health and wellness.
---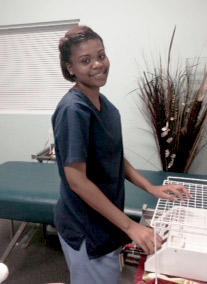 Temiyah Lampley – Chiropractic Assistant
My name is Temiyah Lampley and am a Chiropractic Assistant at Fort Pierce Chiropractic.  I have been working in the medical field and have provided assistance to patients for over two years.
I enjoy helping people on their road to wellness.  I feel a great sense of satisfaction when I see a patient improve each time they leave the office.  My goal is to provide excellent care to each person here at Fort Pierce Chiropractic.
---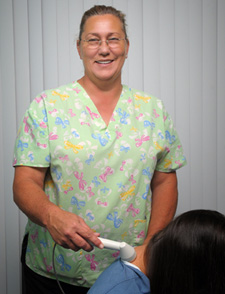 Leann Elmore – Massage Therapist
I am a native Floridian and have lived along the Treasure Coast for 27 years. I graduated from Keiser College with a degree in Massage Therapy and have been a licensed massage therapist for over ten years.
I practice therapeutic massage with neuromuscular, deep tissue techniques. The newest technique is lymphatic drainage. I have been associated with Dr. Timothy J. O'Grady for three years now and am looking forward to working with you when you visit Fort Pierce Chiropractic.
---
Experience healing and reduced muscle tension with chiropractic therapy. Contact us today to schedule an appointment!
---
Fort Pierce Chiropractic Team | (772) 468-1000