Chiropractic Care in Fort Pierce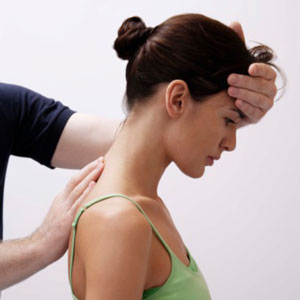 If there's static or interference in your nervous system, your body won't be able to function as well as it could. At Fort Pierce Chiropractic, we provide a broad array of highly effective adjusting techniques that reduce pain, improve function, enhance overall health and so much more.
In high school, a chiropractor helped Dr. O'Grady feel better almost immediately and now his years of experience allow him to determine the best course of care to meet your unique needs. He will work to get you better and show you things you can do to assist in the healing process so you can stay on the path toward optimal health and wellness.
Common Conditions We Can Address
Back pain
Headaches
Hip pain
"We'll show them how to strengthen and rehab the area, and how to maintain the progress and help that we've provided," – Dr. O'Grady.
Helping Patients Feel Comfortable
If you've never had chiropractic care before you may be unsure about what to expect. Dr. O'Grady will explain the type of care you need and why you need it. You'll be informed about what it will do for you and how it's going to feel. If you are a new patient, be sure to read more about what to expect on your first visit.
If you require additional care that's outside the scope of what our practice provides, Dr. O'Grady will make appropriate referrals to local physicians.
Pain doesn't have to be a part of your life. Discover the difference that chiropractic can make in your life by contacting us today to book an appointment!
---
Chiropractic Care Fort Pierce | (772) 468-1000